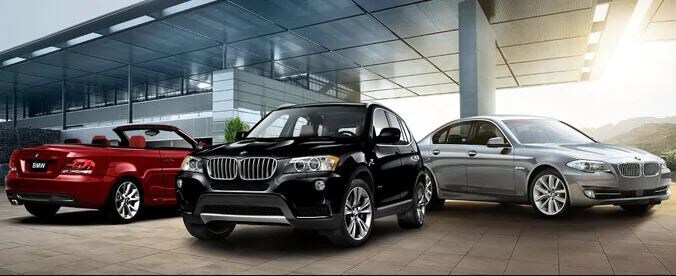 BMW Lease Return in Columba, MO 
With your lease ending soon, BMW of Columbia is available to assist you through every aspect of the lease-end process regardless of where you originally leased your vehicle. One of our Lease End Professionals can provide you with straightforward information to help you make a lease end decision that meets your needs.
For the most effective lease-end consultation, we suggest that you contact us at least 120 days prior to your BMW lease end date.  We would like to review all lease-end options that may range from purchasing your existing BMW lease, to leasing a new BMW.
Q: Should I have a pre-inspection completed prior to my lease maturing?
A: Yes, a pre-inspection will provide you with an itemized list of excess wear and use charges. This information will help you determine whether repairs are necessary and whether or not you wish to complete them before the end of the lease.
Q: Do I have to return my BMW to the dealer that I originally leased from?
A: No, you can return your lease to BMW of Columbia.
Q: What do I need to bring when I return my BMW?
A: Both sets of keys, books (navigation disk and cargo cover if BMW came equipped)
Q: Is it possible to get a new BMW and terminate my current lease early?
A: Yes, often times there are programs available. A Lease End Professional can provide you with the program details
Q: Can I certify my current BMW and purchase it?
A: Yes, if your BMW qualifies for the BMW Certified Pre-Owned  process then BMW of Columbia can certify your BMW and process the paperwork to purchase it.
Q: Are there benefits to returning my current BMW and leasing a new BMW?
A: Yes, there are owner loyalty programs available. A Lease End Professional can provide you with the program details.
A pre-lease maturity inspection is all that is required in many of these cases to take advantage of all of the above savings and incentives. Pre-lease maturity inspections take approximately five minutes and can be massively beneficial to all BMW Lessees who are considering turning in their lease.
Pre-lease maturity inspections can be performed during normal business hours, Monday-Friday at BMW of Columbia.  Call to schedule an appointment of fill out the form above to have a Lease Professional contact you.
Let Us Help You With Your Lease
* Indicates a required field
Hours
Monday

8:00am - 6:00pm

Tuesday

8:00am - 6:00pm

Wednesday

8:00am - 6:00pm

Thursday

8:00am - 6:00pm

Friday

8:00am - 6:00pm

Saturday

8:00am - 6:00pm

Sunday

Closed